Learn how to be an effective classroom manager
Spend more time teaching rather than disciplining
Why Learn About Classroom Management?
Classroom management is the single greatest influence on student achievement. However, most teacher preparation programs do not offer courses with an explicit focus on classroom management, leaving teachers underprepared for managing a classroom.
Don't Learn the Hard Way
Don't smile until Christmas. Develop a bag of tricks. Never turn your back on the class. Do these cliché phrases sound familiar? Unfortunately, this is the most common advice beginning teachers are offered about classroom management. It doesn't have to be this way.
Develop the Skills
The field of classroom management is based on decades of proven academic research, which should inform your practice. You can learn the skills necessary to develop an environment conducive to academic and social–emotional learning, which is the ultimate goal of effective classroom management.
The Essentials of Classroom Management
Learn the essentials of classroom management so that you can effectively manage your classroom or teach someone else how to manage his or her classroom. Whether you are just starting out, a veteran teacher or serve in a mentoring role, you need to know the essentials of classroom management!
The Essentials Include:
Common misconceptions about classroom management
A practical model for understanding classroom management
How the physical environment impacts classroom management
How to develop effective rules and routines
How to create a positive, safe learning environment
The role relationships play in classroom management
How to develop caring and respectful relationships
Techniques for preventing misbehavior
Strategies for dealing with minor and serious misbehavior
Strategies to encourage self–regulation of behavior
Meet Dr. Tracey Garrett
Dr. Tracey Garrett is a professor in the Department of Teacher Education at Rider University in New Jersey and was recently awarded the University Distinguished Teaching Award. She earned her Ed.D. in elementary and early childhood education with a specialization in classroom management from The Graduate School of Education at Rutgers University. She is also a former elementary teacher with experience teaching at the 3rd, 4th and 5th grade level. Tracey's unique combination of classroom management knowledge and 24 years of practical experience allows her to successfully facilitate teacher growth.
3 Ways to Learn the Essentials
1
Read
the Book
This user–friendly resource will help K–12 teachers become more effective classroom managers. Tracey Garrett provides a new perspective that has been well received by thousands of pre–service, novice and veteran teachers.
2
Take
the Online Course
Take the online course at your own pace on the device of your choice. The course is divided into seven chapters. Each chapter includes an introductory lecture, a self–guided component to review and extend one's learning and interviews with teachers to illustrate best practices.
3
Book Tracey
as a Speaker
Dr. Tracey Garrett has conducted over 200 presentations including professional development workshops, conference presentations, interactive guest talks and keynotes. Book her for your next professional development event!
Join my email list to receive free resources, special promotions and coupons.
Your email address will not be shared.
"

Tracey is a very professional and engaging presenter. Her interactive presentation method was relevant, beneficial, and enjoyable. After experiencing her presentation and reading her book, I chose to purchase a copy for each member of my staff."
~ Linda Littenberg
Owner
A Child's Place School
"

This practically minded book offers an important focus on the prevention of classroom management problems. It is unique in its attention to student perspectives on why specific management strategies work and it offers examples of how teachers can use basic management principles across varied grade levels."
~ Joan Walker
Associate Professor
Pace University
"

The author assembles key practices together with some often forgotten management components in her messages to practitioner's on developing relationships and on hearing student voice. Garrett understands that effective classroom management requires doing the work with the people at the forefront of the process."
~ Kay Brocato
Professor
Mississippi State University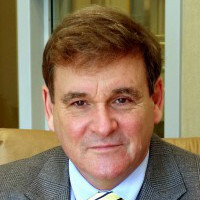 "

During the workshop, Dr. Garrett presented an outstanding framework for how teachers effectively address behavioral challenges in classrooms. She also discussed why some of the traditional methods of disciplining students are often not effective. Dr. Garrett was extremely clear with her explanations, effectively engaged our students, and welcomed their questions."
~ Larry Fieber
Director
Center for Future Educators
The College of New Jersey
"

My colleague and I met Dr. Garrett at Learning Forward's National conference where we attended her session on effective classroom management. We were so impressed with Dr. Garrett's presentation, we decided to provide a professional development workshop for all of our novice teachers."
~ Juanita Henry
Director
Genesee Region Teacher Center, New York
Frequently Asked Questions
Who is the target audience?
Learning the essentials of classroom management is appropriate for any educator wishing to explore the process of classroom management and who would like a framework for developing a classroom management plan for his or her own classroom. This includes teacher education students, novice teachers, veteran teachers, supervisors and principals. Anyone who learns the essentials of classroom management will learn more about the process of classroom management and strategies to implement in his or her own classroom. In addition, people who serve in mentor or supervisory roles will have a framework and the language needed to effectively deconstruct the process of classroom management and ultimately be more effective when identifying areas for growth with their mentees.
Will learning the essentials of classroom management solve all of my discipline problems?
Two of the main purposes of learning the essentials of classroom management are to help teachers understand that classroom management is more than just discipline and to prevent management problems from occurring. However, learning the essentials will not solve every classroom management or discipline issue that ever existed or will exist in a classroom. That goal is unrealistic. It will, however, go a long way toward helping teachers develop an environment conducive to academic and social emotional learning, which is the ultimate goal of effective classroom management.
How is the book different from the course?
The book has a strong research foundation. Each section begins with a review of the research before linking that research to practical strategies. The book provides case studies of three teachers. The book includes an "In the Students' Voice" section, which allows the reader to gain insight into students' perspectives about classroom management. The book also includes a section on developing relationships with parents and reflection questions and exercises at the end of each chapter.

The online course is designed to be a streamlined, efficient way to give teachers the essentials. It does not discuss the research in each area of classroom management. The online course includes video interviews of four teachers who share their practical strategies.

Can I learn more if I read the book and enroll in the course?
Yes, you can! The overall goal of both the book and the course is to help teachers become effective classroom managers. Both the book and the course use the same model of classroom management as their framework to teach you the essentials of classroom management. However, if you purchase both, you will find some purposeful repetition, but you will also be able to reinforce and extend your learning. Plus, you will find many more examples to illustrate best practices.